2020 - FINALLY RELEASED THE NEW ALBUM 'PLANETS COLLIDE' EARLY 2020.
They say the second album is the hardest. It is! But having done that, we believe that we can do anything now.
We have some new material, involving performing art, being worked on Autumn 2020 - and which should be ready in early Spring. Watch this space.........
2019 - got on with life - but carried on writing and producing the new album 'Planets'

AUGUST 2018 TO DEC 2018 SPENT LOCKED IN A DARK CASTLE DOWN A DRIVEWAY A MILE LONG with very bad internet.
28 May 2018 - Alive radio - Folk 'n stuff - Hugh Taylor - Thank to Hugh for playing 'Song for Syria' from our new album - not a live performance, but grateful for their endorsement, 'A cracking album' and you can hear the play at about 11 mins into the pod (below). We look forward to going down to Dumfries to play/chat soon, and hopefully join the Moniaive Folk festival next Spring...
Lossie Folk Festival 13/15 July 2018
Belladrum festival 4/5 August 2018 (tbc)
Newton Dee Festival, Aberdeen, Friday 17 August 2018

Sidfest, Nr Pitmedden - Saturday18th August 2018
The Blackadder Hotel - Greenlaw - Berwickshire - Friday 24 August 2018

SPRING IS SPRUNG _ MINI TOUR STARTS FEB 2018 !
Pleased to say that we did a mini Spring tour starting 23rd Feb 2018. We played in the Lake District and in Sussex. We had some fun at the Kirkstone Pass Inn in the lakes on Friday night, then down to The Spotted Cow, Near Chichester, (my home patch) for a session on Sunday 2.30pm, then Monday was a quiet and very personal interview/chat/play on our local radio station in Chichester. Steve got some ribbing about being a Scot - but it was all in good spirits - and it's great that I got to play down South, for a change. See the pictures of the Spotted Cow and Kirkstone Pass Inn (below).and a snap taken by Ken Hobbs at the radio station. Great to unwind and party after all the work on the new cd....phew!!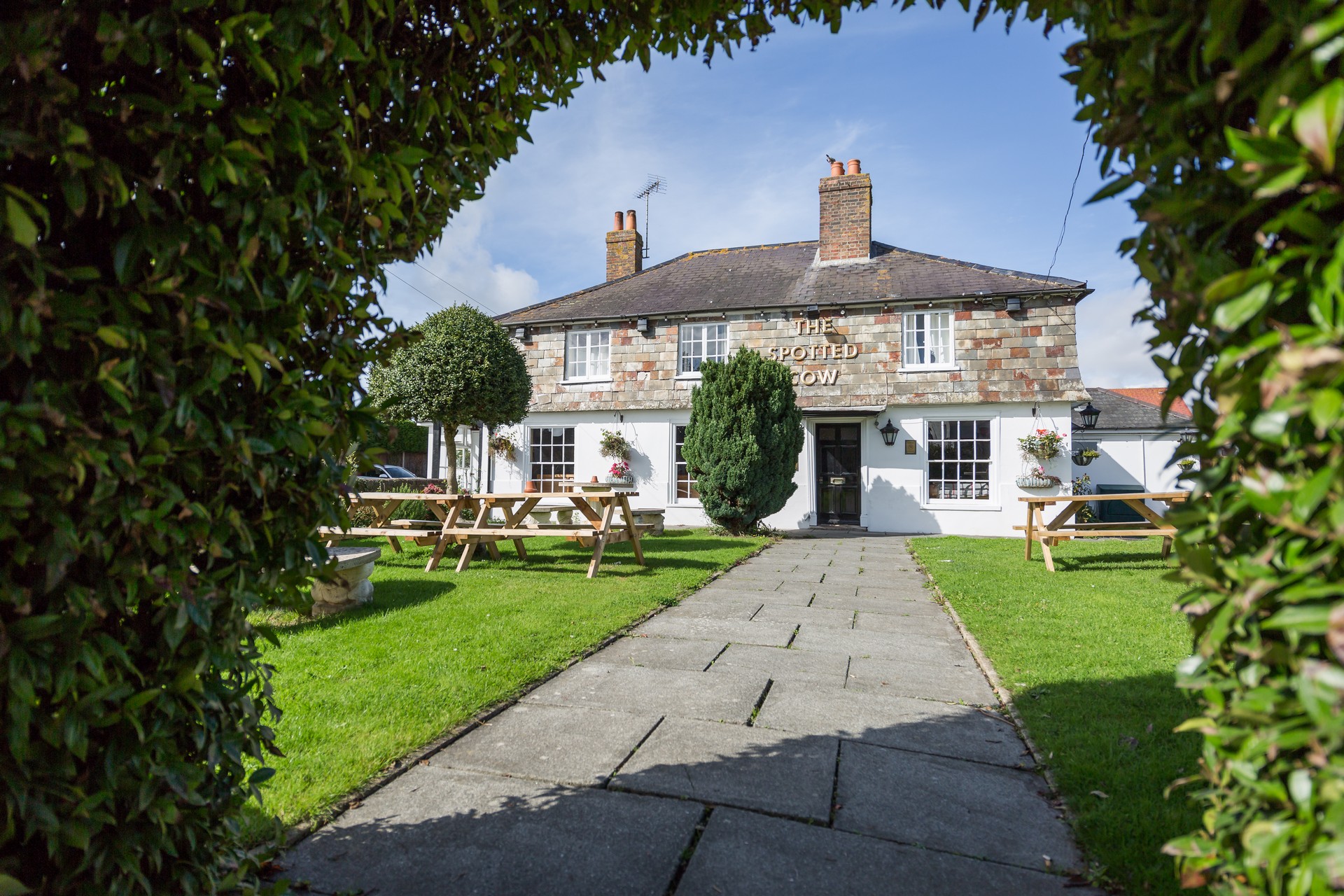 The Spotted Cow, Nr Chichester, Sussex



The Kirkstone Pass Inn, Cumbria


TARTAN HEART (BELLADRUM ) FESTIVAL 2017 - August 4th and 5th 2017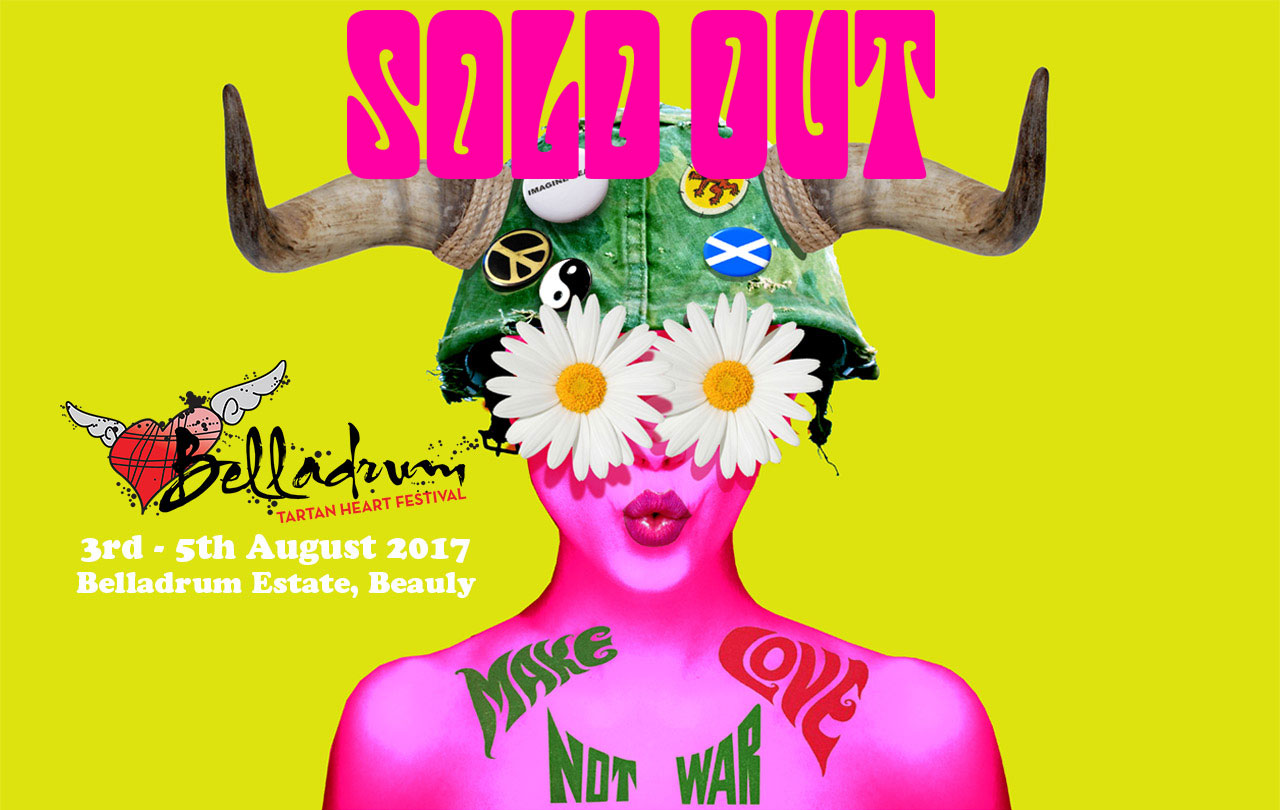 Happy to have been booked to play with Steve as Millbrig, at Belladrum Festival 2017. Played Friday night in the Prosecco tent, but rain was a challenge on the cute wee busky stages, with our portable speakers....nevertheless, we hit the big time by playing at the biggest festival in the highlands - each slot was 30 mins.
Friday 4th August - The Octapus's Garden (stage) 3pm
Saturday 5th August, Boaty McBoatface (stage) 1.30pm
Saturday 5th August, Shipping forecast (stage) 6pm
Had wanted to meet the girls from 'First Aid Kit, as I am a big fan, but they disappeared after a Thursday sound check - rain was a problem for them, too!

STONEHAVEN FOLK FESTIVAL 2017 - July 7/8/9 2017
Once again we played our favourite, local folk festival - we were on stage at the Yacht Club, Friday 7th July at 7.30 pm for half an hour, and on Saturday 8th July 7pm for 45 mins. We were pleased to see other musician friends there - hopefully indoors next year - brrrrr !
SCOTTISH ANARCHO FOLK FESTIVAL - 16-18 June 2017
Went off camping to this middle of nowhere folk festival, the weekend of 16-18th June 2017 and aired my protest songs, anti-war songs etc. tho not officially, in case I was arrested. hahaha. Joined in with some open seshes but too busy having a holiday to bust out anywhere....and it was anarchy after all! Delighted I took Pandora with me - what a lot of mischief went on - what happens at festival stays at festival....
(No connection between me and the cow, by the way - it's just my phone/camera went flat)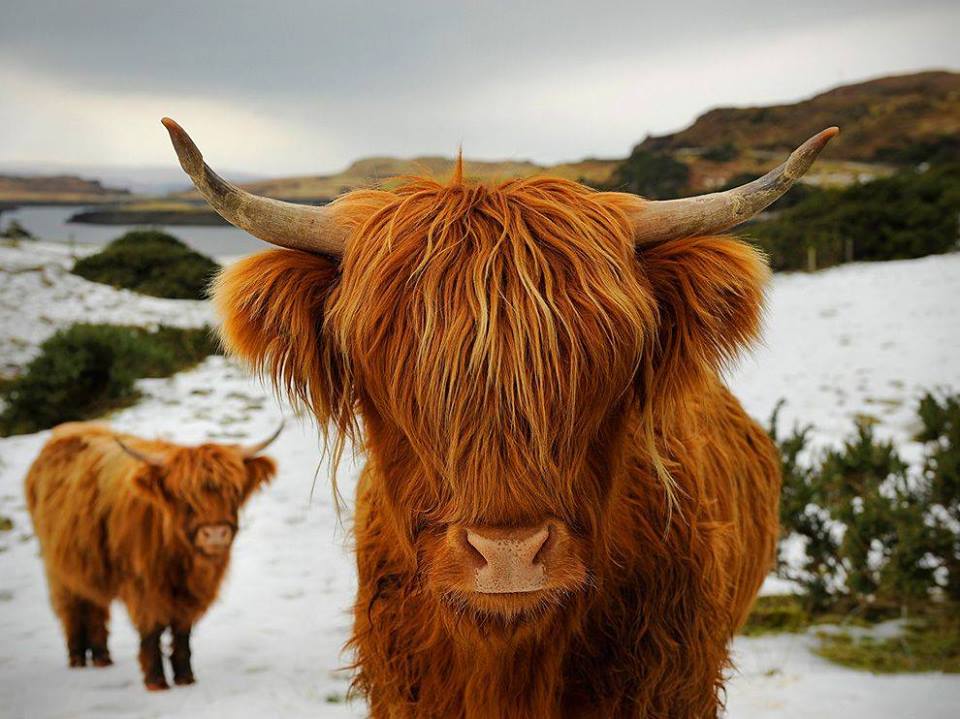 FEEIN' ABOOT FESTIVAL_ STONEHAVEN - Sat 3rd June 2017 - Happy to be playing on stage in the market square, Stonehaven, to open the day 10 am....the Feein' Market....grand day out, lots of good music, and a variety of crafts in the square too... Nearly [prevented from going on stage, as my dress was deemed 'too see through' by the Scottish security woman (although the men didn't seem to mind). Got away with it by using a small jacket......http://www.feeinmarket.org.uk/?page_id=66
PITMEDDEN MUSIC FESTIVAL _ NATIONAL TRUST - Sat 3rd June 2017
Played at Pitmedden Gardens Music Festival, The Implement Shed, at 3pm. Was great to see some familiar faces, some friends, in the crowd. Also played in the beer tent afterwards, at 5-5.45pm, where we were booked to play at a private party at a later date. Thanks, Sid! Yes folks, we opened in Stonehaven, and played twice here - so a record 3 gigs in one day!

https://www.facebook.com/events/739998652845135/?a...
Sat 18th March 2017 - Blackfriars Pub, Aberdeen - won't be loud, but will be original songs, with authenticity. Couple that with interesting words and good beer, and a friendly atmosphere, and that's Saturday night sorted. Looking forward.....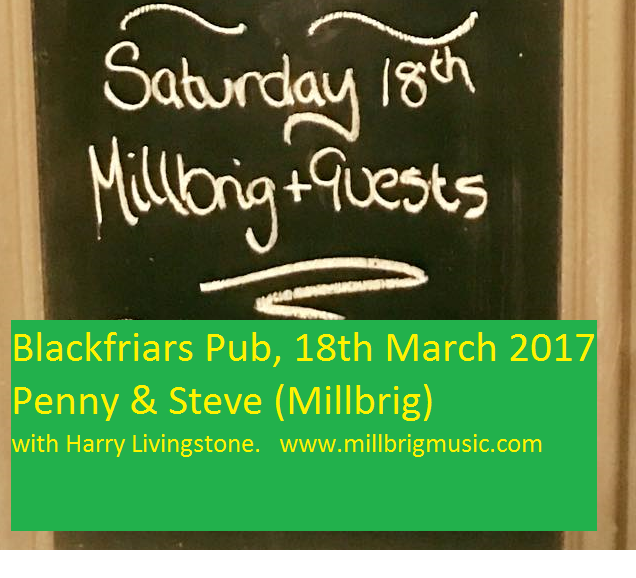 Pandora (WAG), Penny and Steve (Millbrig) and guest Harry Livingstone - the best busker in Aberdeen.

THE ARCHIE FOUNDATION - CHILDREN'S CHARITY FUNDRAISER

We were very happy to play this gig for the charity on 12th March 2017, at Lochter outdoor centre, as part of their fundraiser for the Archie Foundation. We used our own new sound equipment here. This also means that we can now play more select gigs, without being so dependent on open mics and pubs in Aberdeen city.


.
Monday 21st February 2017 - Had a cool time at Musa cafe open mic last night (where I first met Steve last year). We played 'Bar Room Blues' and 'How do you do that thing?' using the looper, and Steve on slide. Steve is very good with his fingers, and I got to blow his clarinet for the first time. Fond memories of Musa - as that's where it all started....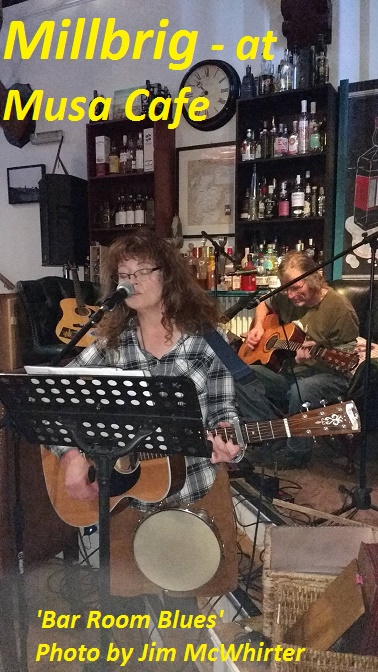 Played a good slot at the John Mackie Tribute concert at St Andrews cathedral 18 Feb 2017. John was a wonderful poet, peace activist and a good friend (although I only knew him a few months) we were like minded in this way, and working on a project together. I met him after playing at the Tin Hut (I am now banned) when i did a peace song and he came up and hugged me afterwards, almost in tears. Steve also worked with him via the Aberdeen Solidarity with Refugees group). We played 'Song for Syria', 'A small ray of light', and 'Ode to a poet' written especially for John (to Steve's music). A magical afternoon. RIP, John Mackie. (picture of John taking the floor, below)